Who is CommunityCare?
Mission Statement
CommunityCare is dedicated to providing high-quality, cost-effective healthcare management services in the communities it serves.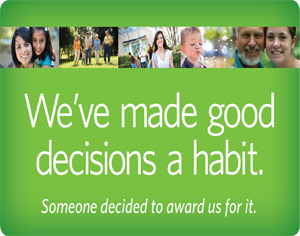 One of the main reasons Oklahomans trust CommunityCare more than any other health insurer is our responsible approach to making decisions. Responsibility also drives our financial decisions - ensuring fair rates for members and fi scal strength to withstand extreme economic adversity. So we're honored to have recently received the financial rating "A" from Weiss Ratings. Fewer than 7% of the nation's health insurers meet the necessary criteria. This recognition affirms our commitment to across-the-board excellence. From health plans tailored to the needs of Oklahomans, to our honest, fiscally conservative staying power. We pledge to continue the course, providing stability, service and strength for our members and the state we call home.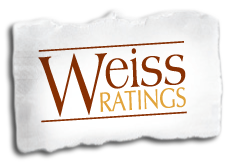 Financial Strength
CommunityCare is rated as A (Excellent) by Weiss/Street Ratings. Fewer than 7 percent of U.S. health insurers meet the Weiss Ratings' criteria for exceptional financial strength.
90 percent of all premium dollars go to pay medical expenses - more than any other carrier doing business in the state.
Financial reserves far in excess of statutory required levels.
460 full-time jobs with salaries and benefits that include health, life, dental and disability coverage, as well as paid time off and 401(k) programs
Over $1 billion in payments to health care providers by CommunityCare and Preferred CommunityChoice partners
Over $6.4 million in premium taxes paid annually to the Oklahoma Insurance Department
Over $1.8 million paid annually in Oklahoma High Risk Pool assessments
Over $9.7 million paid annually in broker commissions to more than 220 appointed producers
We are Involved
CommunityCare conducts very active and highly visible campaigns to support both the Oklahoma City and Tulsa Area United Way campaigns
CommunityCare annually supports critically important programs, such as the Oklahoma Fit Kids Coalition, the Juvenile Diabetes Research Foundation, the Rotary Club and the Alzheimer's Association, in addition to numerous other causes
Our employees donate thousands of hours annually to their schools, churches, youth sports teams, Boy Scouts, Girl Scouts and many other organizations that help to make Oklahoma such a magnificent state in which to live and work